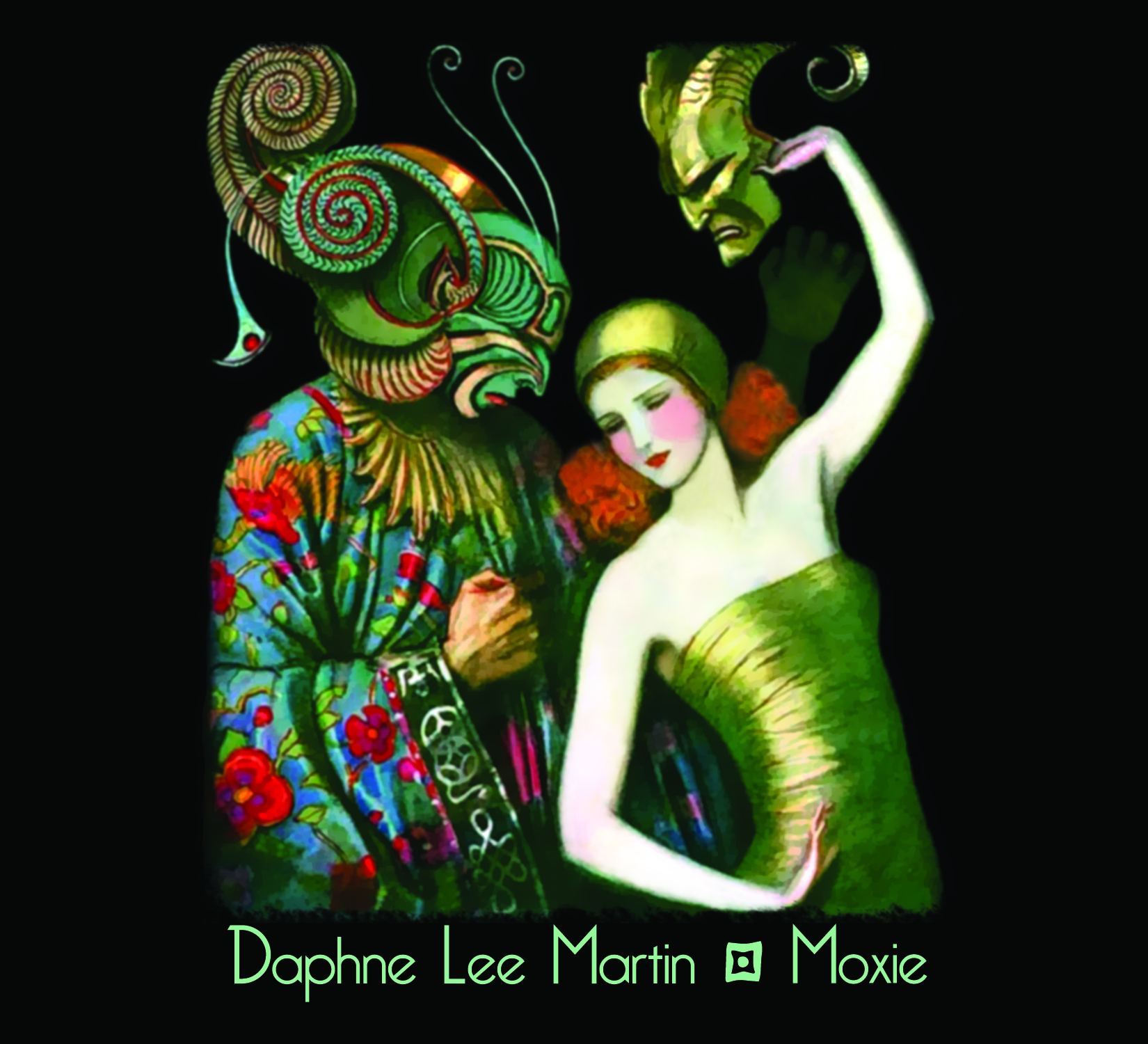 Sometimes, I feel just so damn classy. Something about exiting the world around me and entering my bedroom, blasting an album and living in the world of my own existence makes me feel like the most dignified person in the room (probably because I am the only one too). You indulge in a self reflection that is both selfish and scathing, apologetic and spiteful. Moxie, the new album by Daphne Lee Martin of Telegraph Recording Company, could perhaps be the soundtrack to this exact scenario. A 40 min stroll through devilishly delightful bluesy tunes, Moxie is the first of twin records: Frost & Moxie, or 'treat a queen like a whore and a whore like a queen' as explained by Daphne. In this case, Moxie is the unapologetic whore, expressing itself from the plaintive cries in tattered Whiskey & Sin to the madness of Molotov.
Produced by Bill Readey at Fuzzy Rainbow Production, Moxie takes Daphne's beloved traditional southern roots sounds and runs them through megaphones, mellotron, a very old tube amp, as well as "a swamp and a dark alley or two". Beginning with "Sweet and Low Down", Daphne initiates the album with a skip through a sin city, if you will. Between cigarettes and Old Crow, the lyrics as well as the general feel is all too familiar: something I can only assume most readers can sympathize with. Those evenings idly staring off in a dive bar off the beaten path, fumbling through packs and thoughts of what lays ahead. And with a bass line that walks you through the ups and downs, it appears to never leave you throughout the rest of the album.
It is, of course, worth noting that not only does this album include Daphne's full band "Raise the Rent", Moxie also showcases some work by John Panos of Mates of State, an addition which oddly makes perfect sense. Regardless, Moxie stands out as an album which pays a well suited ode to the often abused bluesy melodies without falling into clichéd motifs. Grab a listen and, while you're at it, a download. For those moments of classiness and isolation, Daphne's Moxie places the perfect companion. Which makes me all the more excited to meet Frost.
- Cliff